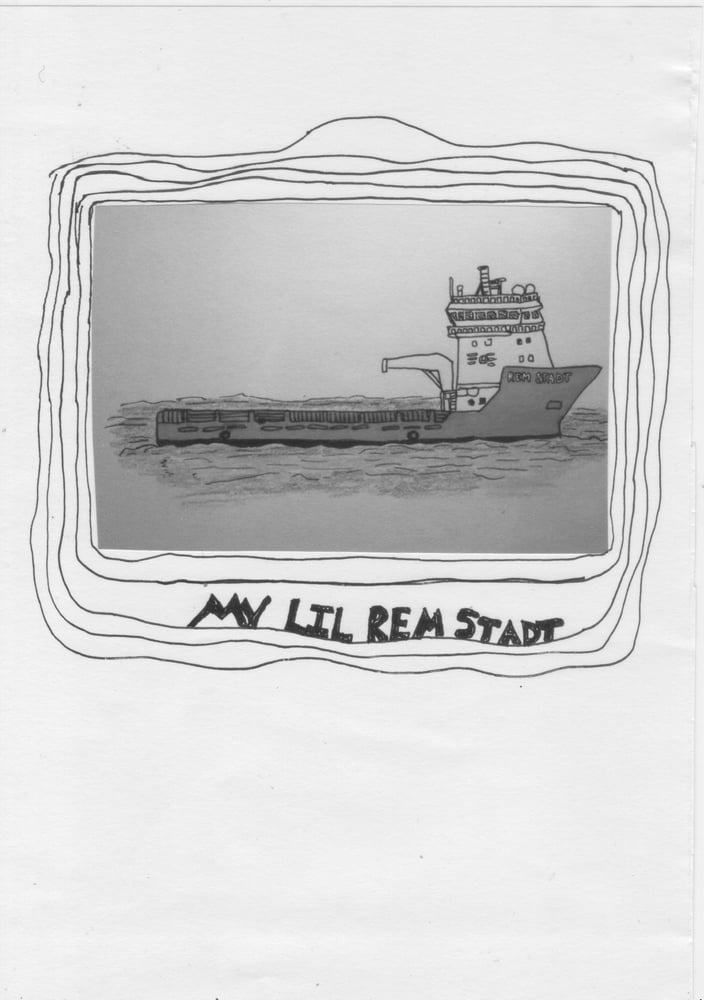 My Lil Rem Stadt
£

1.00
---
---
My Lil Rem Stadt is all about one man's love for a small Norwegian offshore supply vessel called Rem Stadt. It gets pretty deep...LIKE THE SEA!!! But also it talks about things like: the peacefulness of being on a ship, unfathomable boat specifications and getting a Tesco food shop delivered to an oil rig.
16 pages, stapled in the middle, lovely illustration on the front by the very talented Siobhan Britton. All other artwork and writing, I'm afraid, by the much less talented Steve Carlton.
Limited edition of 30 copies.
Check Rem Stadt out on this webcam while you still can.